Allan's 1970 Royal Star A50R
Purchased from another club member, this Bike has had a number of finishing touches applied by Allan during his ownership. The 500cc Royal Star has a number of differences to its bigger 650 brothers besides the smaller capacity. Smaller valves are fitted, and the gearbox ratios are significantly lower. It does look as big though, and is a very attractive bike in its original form.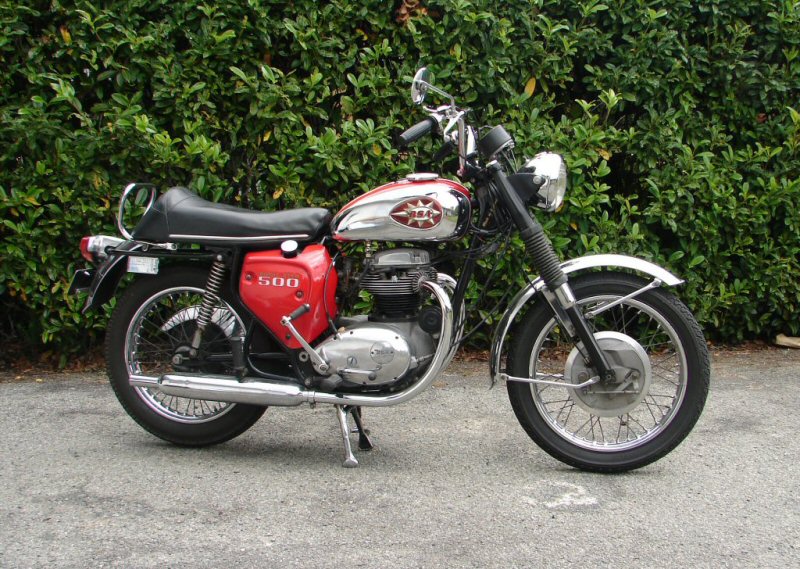 The same front brake as fitted to the Rocket3 feels very powerful on this bike - and is generally accepted as being a superior stopper to the later conical hub type.
Starting is an easy affair, with the smaller cylinders providing less resistance to the kickstart lever. The single carb also tends to be less idiosyncratic than the twin setup.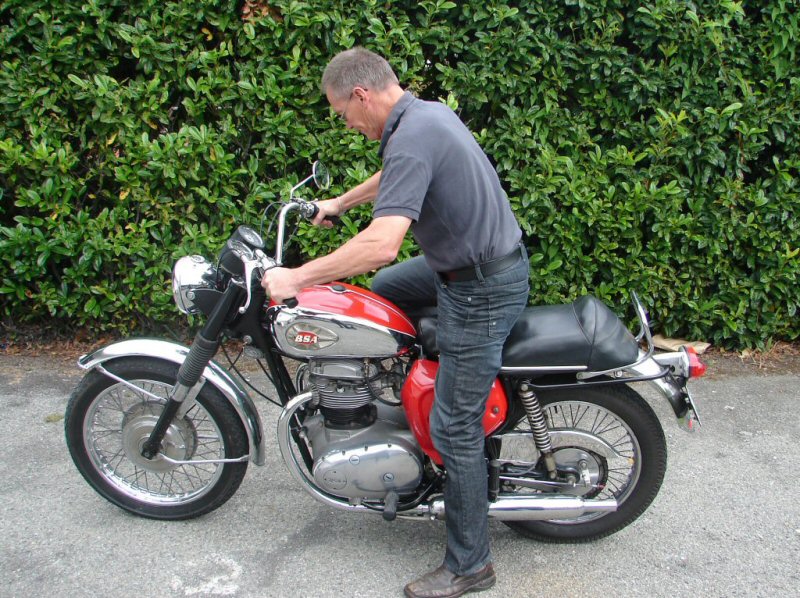 Whilst hardly reaching instrument flight rule standards, the matching speedo and rev counter are the same fare as supplied on all the bigger twins, and the slightly sporting style seat is perfectly comfortable and adequately padded. Allan describes it as an 'armchair'.
The 'bars have a distinctly American model flavour, yet feel to be just in the right place when astride the bike. Overall impression is of a slim build, free of any quirky handling characteristics.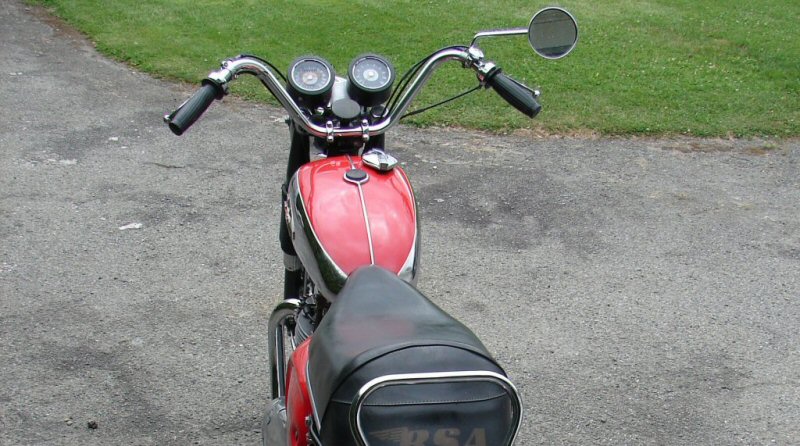 On the road, the bike feels decidedly less powerful than the 650's, and with what feel to be wider spaced gear ratios, lends itself to a more relaxed riding attitude than the sportier models. There was a twin-carb version called the 'Cyclone', but the 500 was never intended to be a serious performer.
It does feel very nimble though, and would probably be a very useful town bike, with easy starting and nice steady tickover. The brakes also add to a safe feel in traffic, and the steering layout allows for quick changes of direction without much apparent effort on the part of the rider.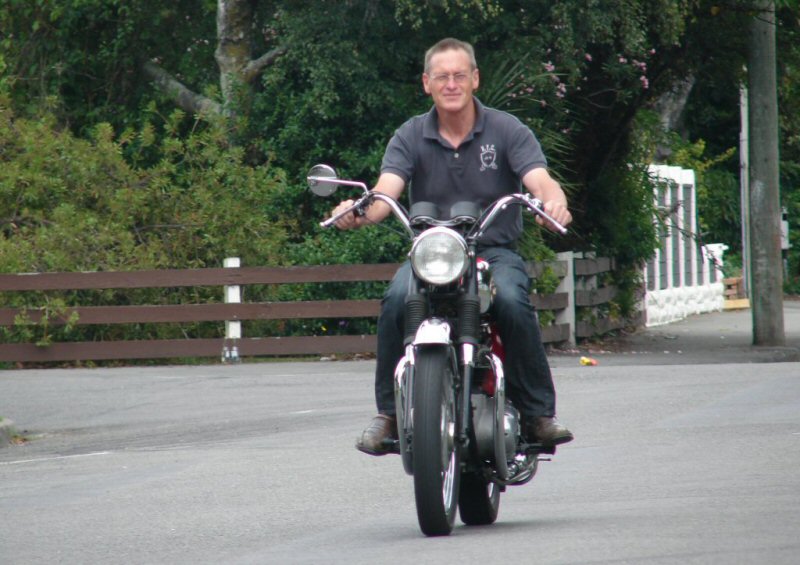 All up - a very nice example of this quite rare model. In comparison, the Triumph Daytona is much more common on New Zealand roads, yet the two bikes would have been competing for the same market.