Peter's 1969 Triumph Trident T150T
Whilst not from the BSA stable, the Trident and the Rocket 3 share too much not to be close relations. Peter bought this bike via eBay, and imported it into New Zealand in 2010. It is unusual in that it has the 'Beauty Kit' option, a peculiarity of the American market. The American dealers got bad feedback about the styling of the Trident and Rocket 3 in their home market guise, so Triumph came up with a kit of parts to make it look more like the Bonneville. This kit included petrol tank, mudguards, sidecovers and mufflers, plus other small bits.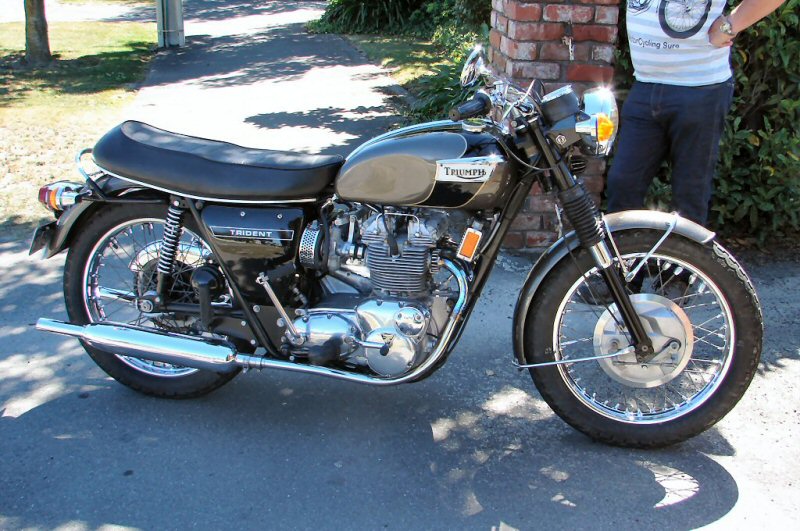 One of the side-effects of the beauty kit was the sound produced by what were basically modified twin mufflers. The exhaust note at idle very much resembles the sound of a twin - intentional or otherwise, it is a strange contrast to the sound normally associated with any of the home market mufflers used throughout the model years. Once underway though, these mufflers produce a lovely version of the deep triple tone.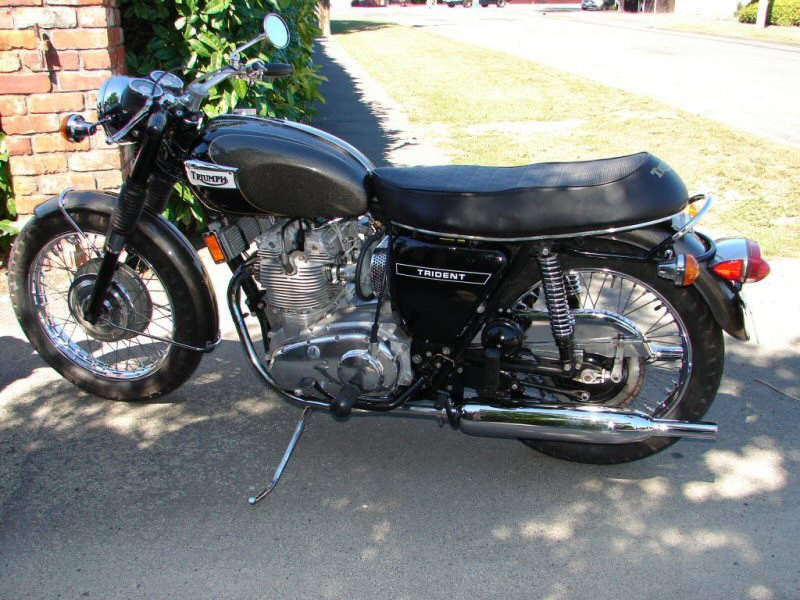 In the first months of ownership, Peter had some very testing times when the bike would not run properly - or at all. In his own words, he stripped the carbs about a dozen times. Eventually, it appeared that the trouble might be related to the type of electronic ignition that had been fitted, so a new type was installed. Immediate success, and the bike that had been impossible to start, became a simple first kick affair. It was a steep learning curve...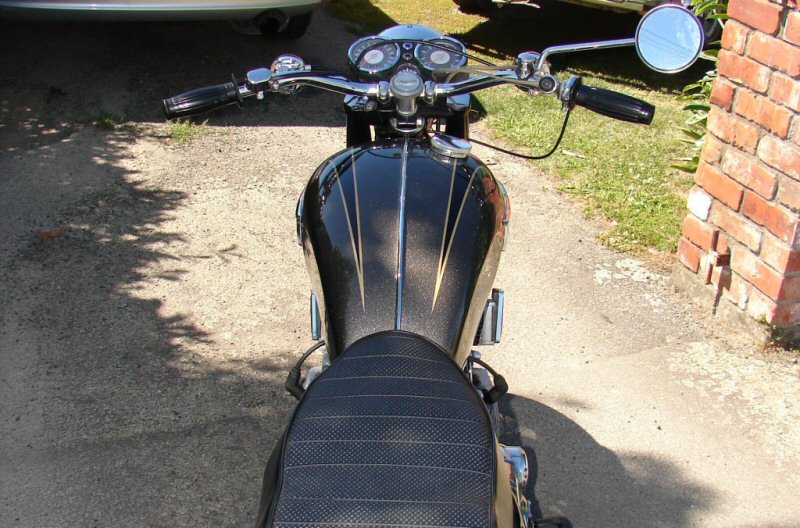 The seat is well padded and comfortable. The tank is a joy to behold, and a pleasant fit regardless of inner leg dimensions. Bars are quite flat and fall easily to hand. Speedo, Tacho and ammeter adorn the panel, so the rider is fairly well informed. It always seems a bit ominous that bikes of this era featured an ammeter. It suggested that perhaps things were not too well sorted in this dept. However, the electrics are quite basic, with rectifier and zener diode doing all the work. Usually the weakest link is the wiring loom that joins such things together.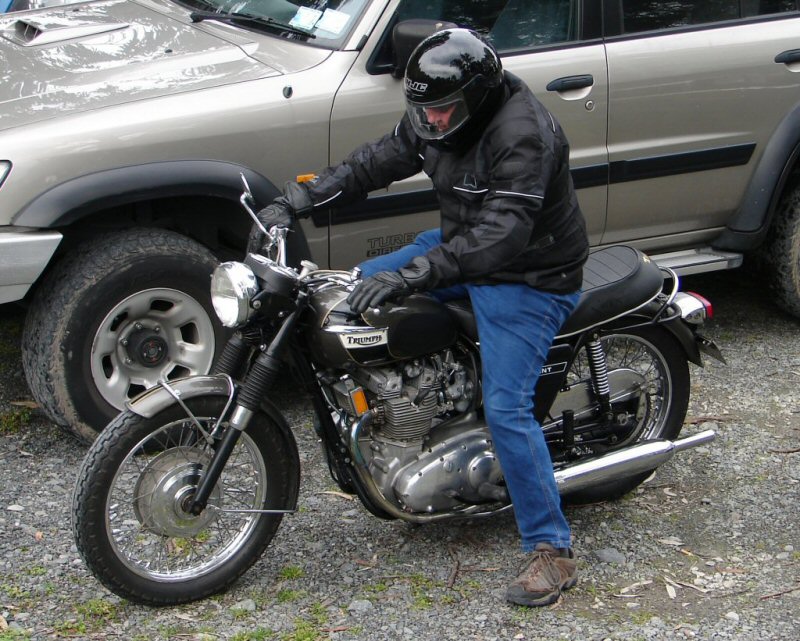 With the shakedown phase completed, Peter is now clocking up the miles on this immaculate and well-sorted bike. Pictured below on a recent (2012) ride to Havelock in the company of several other triples.