Kilroy's 1975 Triumph Trident T160
I had never seen a T160 in the flesh until I saw this one in a Suzuki shop in Gladstone, Queensland in late 1977. Priced to clear at $2400, it was one of the last new ones left. I asked for a test ride but was declined. I gave the Dude $500 and then it was cool. Loved it. Still do. Gave them $500 a fortnight and rode it home 2 days before Xmas.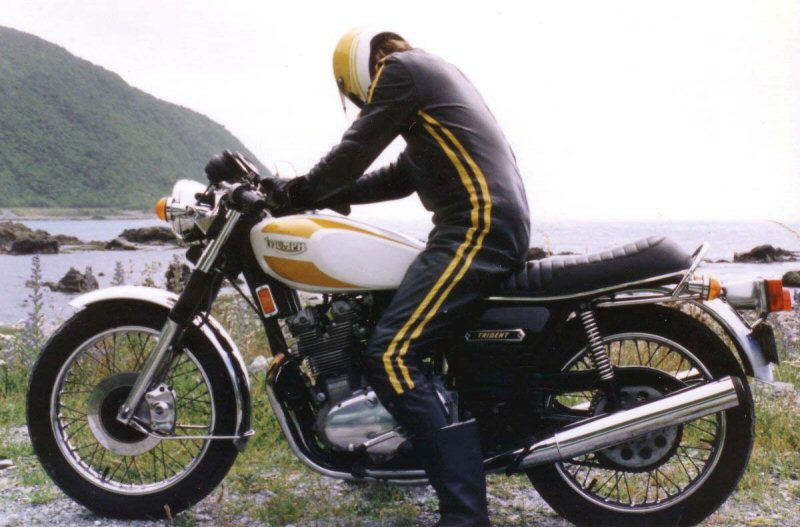 Have always maintained my own vehicles, and decided this one would be no different. After I saw how the dealers operated, I told them to forget the warranty, and set about gathering info and manuals so I would be able to cope with anything that showed up. A number of things did. After owning the bike for 14 years, I stripped it and rebuilt the engine. Les Williams supplied all the bits including a Hyde 830 kit, and a pair of Borrani rims. He also gasflowed the head. A number of his "Legend" bits were used to provide the 'bars and the dual front disc setup. After finding that the Legend exhaust system did not afford me enough ground clearance, I bought the current system from Ross Holliday. He had built it using T140 outer headers, and an old Dunstall muffler grafted to a modified T160 collector. It works well and is well tucked up, but does tend to alert the neighbourhood when its running. Oh well...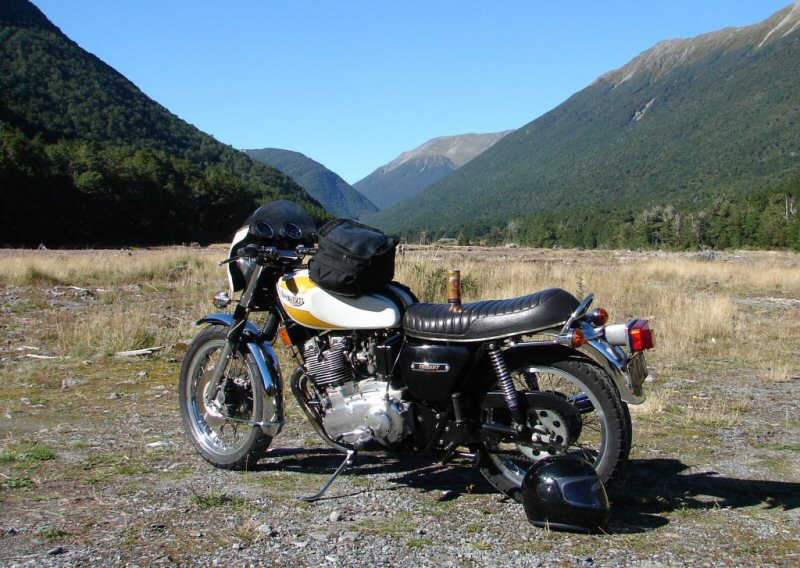 During the 32 years I have owned this bike, I have also owned two Norton 850 Commandos, two Ducatis, and two 750 Bonnevilles. All the others went, and I still have this. It does everything I need a bike to do, and very much to my liking. I only have one other bike now. Its another T160...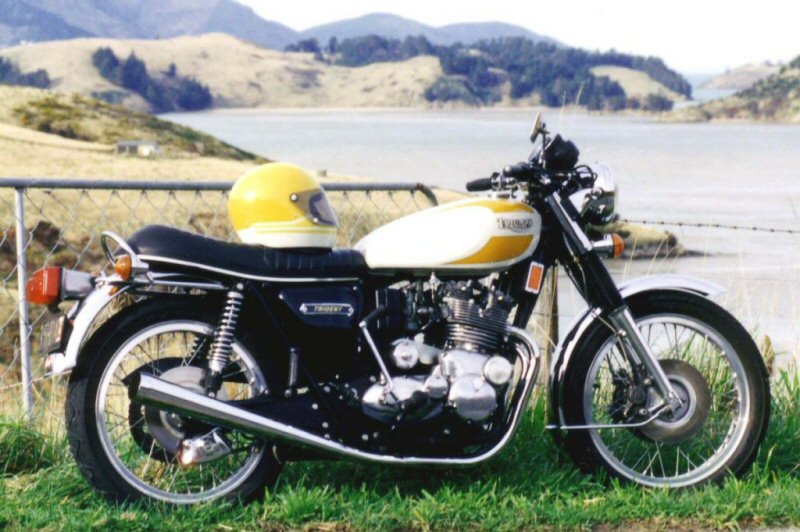 Most unfortunately, since this photo, a passing earthquake has left a few scars on the fuel tank. I am very unimpressed. I suppose I am happy that nobody close to me suffered physical harm, and that the bike is otherwise ok. Still causes me grief though.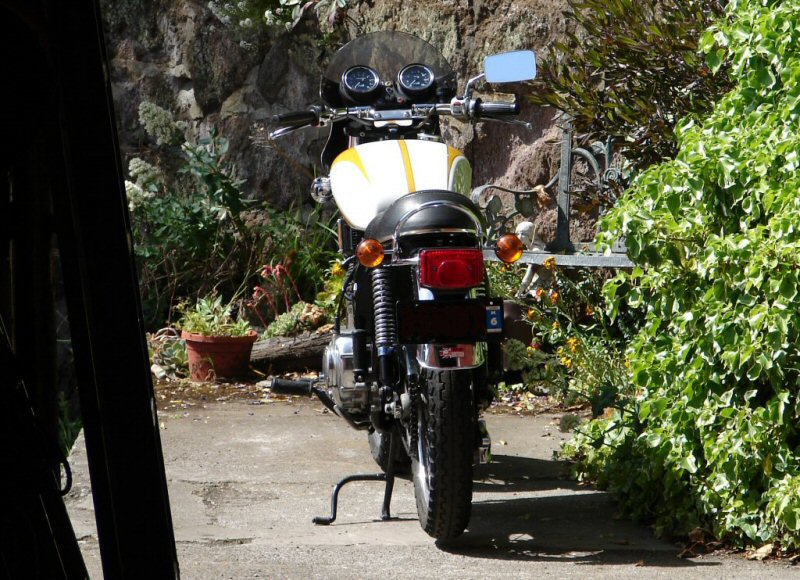 I have met a lot of other triple owners along the way, and most have become lifelong friends. Whether that's what the bike does to you - or who you were chose the bike - hardly matters. Its an honour to own an example of this particular model bike, and I intend to enjoy it for a long time yet.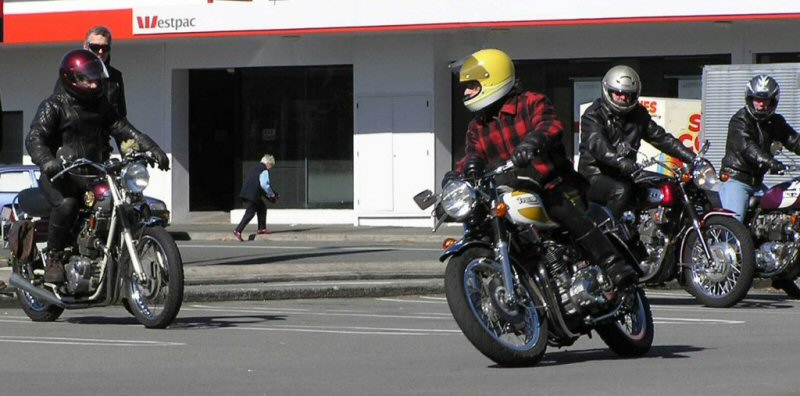 Go well.